What do San Quentin State Prison and the Dock Street Theatre have in common? They've both been venues for performances of Samuel Beckett's play Waiting for Godot. On November 19th, 1957, about five years after the play debuted in Paris, a nervous group of actors waited behind a curtain in the prison dining hall getting ready to present the first live production there in over forty years. They had chosen the work mainly because it did not require any female actors (you can imagine the difficulty in using women actors at a maximum security prison).


Anxiety was high as they were about to perform a highly absurd, avant garde, French play to a group of the toughest men around. The director decides to prepare the audience for what they are about to see, so he steps from behind the curtain and briefly tells them "What you are about to see is a bit like jazz. Just Listen, and take from it whatever you can."


What the acting group may not have expected is that after the curtain goes up, 1400 prisoners are left riveted in their seats. Why? Professor, Nick Mount, of the University of Toronto, reasons that it goes beyond the fact that the the prisoners saw themselves in the play (that they knew what it meant to wait). He argues that it was moving because Samuel Beckett's plays, including Godot, are completely unpretentious, easliy relatable for the common man.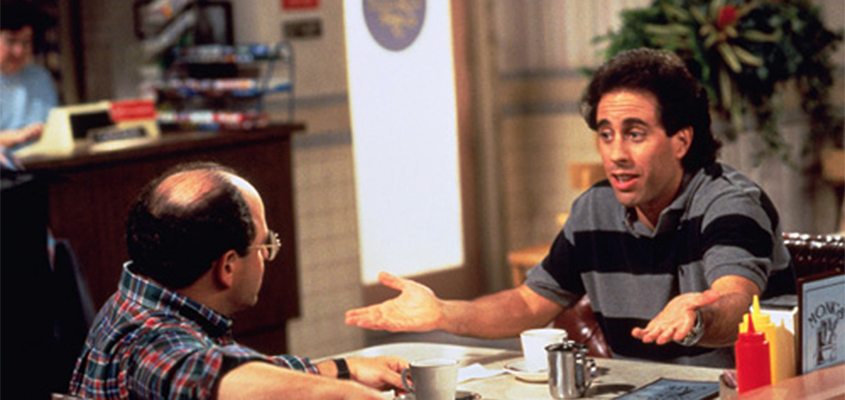 Waiting for Godot has been described a bit like the television series Seinfeld. It is a play "about nothing" or "where nothing happens". Of course that's not exactly true. They are both about relationships. They both have disappointments. They both have laughs.


Unlike Seinfeld, the plot in Waiting for Godot is not wrapped up in thirty minutes. The audience must deal with uncertainty in Waiting for Godot, much like we do in real life.


I was happy to have tickets to the opening night performance of Beckett's classic when it debuted at the Dock Street theatre as part of Spoleto Festival USA this past Friday night. The main roles of the tragicomedy (you guessed it- a morph between a tragedy and a comedy) have been played by the likes of Steve Martin and Robin Williams as well as Ian McKellen and Patrick Stewart. This play depends greatly on its actors' timing and delivery. I'm happy to say the actors who are a part of this Spoleto performance do not disappoint. The performance was masterfully delivered.


One of the unexpected gifts of Waiting for Godot, is that in the midst of obscurity, and, at times, the audience's confusion or impatience, it teaches. It teaches the audience about dealing with disappointment and struggle and the value in relationship. In a modern world of instant gratification, it gives us empathy for those who do not always receive it. It, like so many of Spoleto's other offerings, is well worth seeing.


Tickets are available for Waiting for Godot from now until the 2017 festival's close. If you are reading this after the 2017 wrap, chek the Spoleto USA website for updated season offerings. If you've never been to a Spoleto performance, especially as a Charleston resident, what are you waiting for? Click here for Spoleto details and a link to browse shows.
Audra Gibson is a Christian, photographer, surfer, and a lover of teriyaki steak bites. She enjoys live music, doesn't like to be cold, and she's a bit of a cheese snob. Traveling Ink was her little brain child and she's very happy that you're here. She'd be oh so happy to recommend her favorite tours and attractions in town, help you with a team building event, or organize a day (or week) of fun for you and your group.
Website: www.audragibson.com