AUDRA GIBSON • Editor and Chief [Charleston, Lowcountry Attractions, Southeastern Travel, Coastal Living]
I love the ocean, the television show "Friends", waiting patiently for the perfect photograph, Auburn University, Snocaps, and the music of Chris Rice. My friends mean the world to me, and I'm so excited that I get to share a portion of my life on this travel website. I love to travel. I think it's one of the easiest and quickest ways to make aqauintaces into friends. This site was born partially out of my desire to do some travel writing. The ironic part is that I am one of the few writers who will be based here at home in Charleston while the other writers are off hiking Peru, rafting in Colorado, and trekking through Burundi. That means I'll be blogging a lot about my adventures around the Lowcountry. But, fear not. I will be sure to share the details when Traveling Ink covers southeastern travel options for the locals looking for vacation recommendations.
---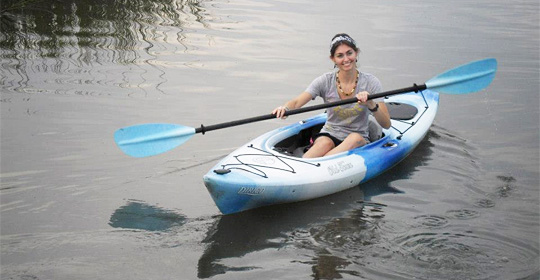 LAUREN HOLMER • Writer [Charleston, Wildlife, Outdoor Adventure]
Lauren is the happiest I've seen her when she is holding some interesting creature (usually a bug) and singing Wagon Wheel or any Taylor Swift song at the top of her lungs. She loves life in a kayak and is catching up on her pop-culture movies from the late 80's and early 90's. She is adventurous too... She sent me a facebook message a couple years back that said "I'm moving to Charleston in two days. Can I stay at your place for a little while until I find one of my own?" "Sure," I said, and she picked up and headed south. She has a heart for nature and a desire to share her love for science and the outdoors with as many people as possible.
---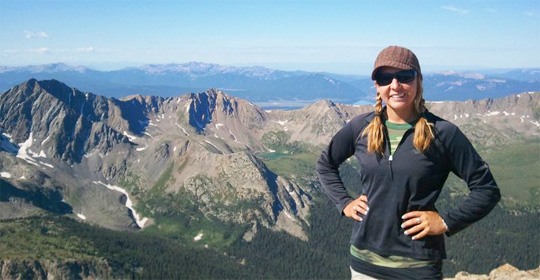 LEAH ANDERSEN • Writer [Outdoor Adventure, Cross Country Travel, Gear and Guide Expert]
Leah is an adventurer, and a lover of the mountains and seashore alike. She eats healthy food and got me to try kale for the first time. She spent the last few years as a Charleston resident, and now lives in Buena Vista where she works as a outdoor retail associate during the colder months and a climbing, backpacking, and whitewater rafting guide during the warmer ones. If you travel to CO and come to find that Leah is your guide, thank your lucky stars, because she is awesome. She'll be blogging about her time trekking and paddling through the mountains.
---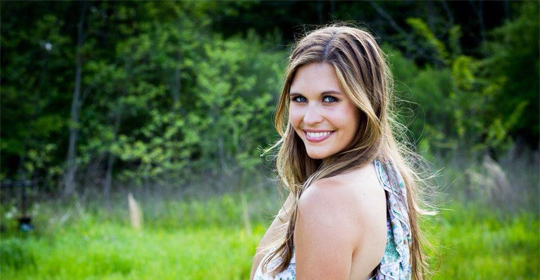 LEA ANNA CARDWELL • Communications Intern [Media, Charleston, Lowcountry Attractions]
Lea Anna is the newest member of the Traveling Ink team, and I fully expect her to develop into a Super Intern. She is a recent graduate of the University of Louisiana at Monroe with a degree in Mass Communications and a focus in Journalism. Did I also mention she graduated summa cum laude? And she was a collegiate athlete? She's basically a rock star in training. She loves everything about the South, and would be quite content wearing cowboy boots on a regular basis. She will be blogging about her adventures in her new city (Charleston recently claimed her as a resident) and beyond.
---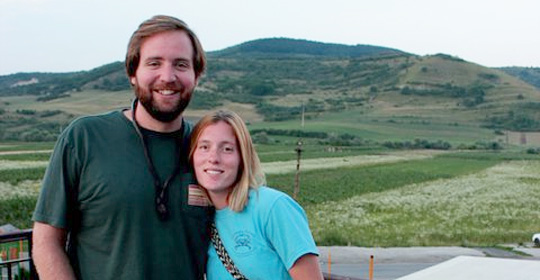 DAVID AND JEN CARTER • Writers [International Travel, Culture, Outdoor Adventure]
I came to know David and Jen when they were working as Naturalists for the Barrier Island Educational program in Seabrook, SC. David plays the banjo (and a few other instruments) and Jen is one of my favorite surfing buddies. They currently live in Peru at a YWAM base and are becoming fluent in Spanish. The only real perk to them being out of the country (for me) is that I get to take care of their surfboards while they're gone. It doesn't make up for missing them. They'll be sharing a bit about their Peruvian adventures.
---
SHELLY RENEE • Writer [International Travel, Culture]
Shelly is into hiking, camping, and the beach. She is a newbie surfer who is so devoted she tried to surf the cold water with us in late October without a wetsuit (silly girl). She loves her family, and especially her sister, to the moon and back. She is an expert hair stylist and makes a mean baked good (in the best kind of way). She is currently living overseas in Burundi Africa (The Great Lakes Region). She'll be sharing her journey through life (and probably some culture shock).