The Wreck of the Richard and Charlene, named as such for a North Atlantic style trawler detroyed at the restaurant's location by Hurricane Hugo in the late 80's, is busy at mealimes. Popular dishes include she crab soup, oysters, deviled crab, and fried shrimp with sides of hushpuppies, fried grits, and fried green tomatoes. Patrons can order according to how hungry they are ("Richard" sized if you've skipped a meal that day or "Charlene" sized for a regular portion).
HIDDEN HOT SPOT
To find this restaurant located in a old bait locker overlooking Shem Creek, you'll need some direction. You see, there's not even a sign out front. Who needs a sign when the locals already know where you are? To get there, take Coleman Blvd. off the Ravenel Bridge into Mt. Pleasant. Cross over Shem Creek and take a right onto Live Oak Road heading toward Haddrell Point. The Wreck is located between Magwood and Sons Seafood and the Wando Seafood Company. Look for the big red drum with the number 106 on it as an indicator you've arrived.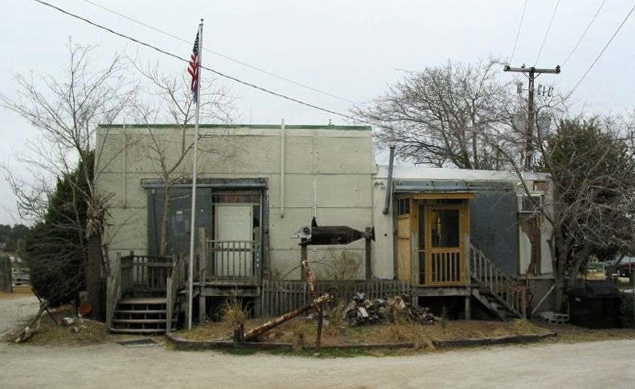 Don't let the appearance fool you. This is the local's favorite for seafood in Mt. Pleasant.
Hours: Sunday-Thursday: 5:30pm-8:30pm • Friday-Saturday: 5:30pm-9:30pm
*No alcohol on Sundays • *Peanut Oil used for Frying
source: The Wreck